Looking for a Gym In Lancaster?
/ We are the most premier gym in Lancaster

As an exceptional gym based in Lancaster, 3-1-5 Health Club is the ultimate destination for fitness. Committed to the third-space mentality, we offer outstanding gym memberships to access premier fitness facilities, including the revolutionary X-Force Strength training system, a place to unwind, and a supportive community dedicated to helping you set and achieve your health and fitness goals.
/

About Our Third Space Gym In Lancaster
3-1-5 Health Club is more than just a gym; it's a fitness sanctuary where you can transform your life. We take pride in being the top choice for those searching for a gym in the heart of Lancaster and are committed to providing an exceptional fitness experience for everyone.
Our services include: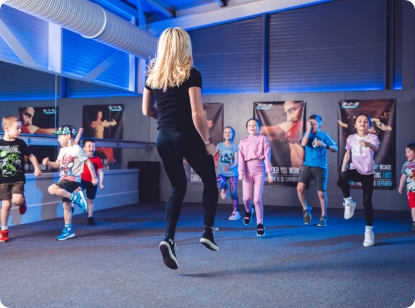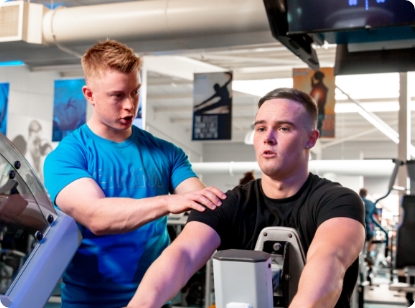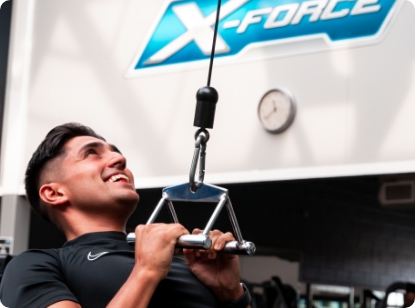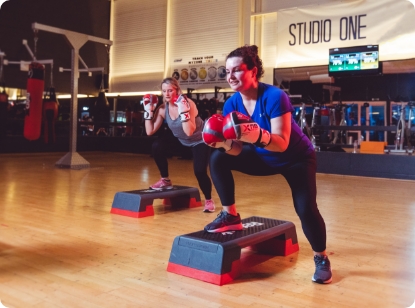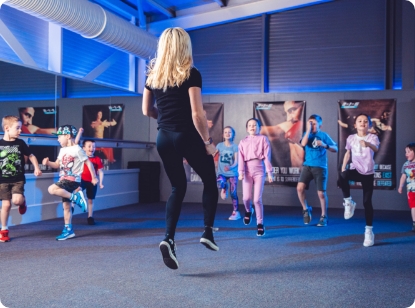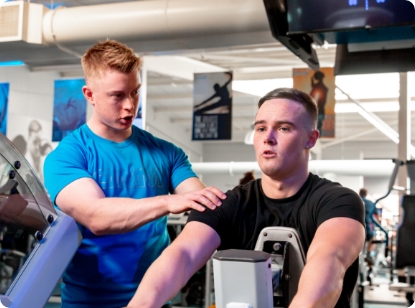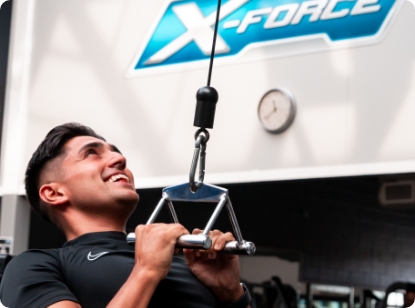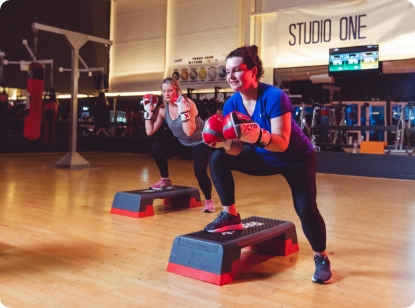 /

Why Choose 3-1-5 Health Club?
Embarking on a fitness journey is a significant commitment, and choosing the right health club to support your goals is crucial. At 3-1-5 Health Club, we understand that your well-being is paramount, and that's why we stand as the premier choice for individuals serious about their health and fitness. Our dedication to your holistic wellness, state-of-the-art facilities, expert coaching, and a vibrant, supportive community make us the clear frontrunner in fitness destinations. Join us to discover precisely why 3-1-5 Health Club should be your ultimate choice to achieve your fitness aspirations and lead a happier, healthier life.
Premium Fitness Facilities
Our gym has the latest fitness equipment, ensuring you have everything you need to maximise your workouts. We utilise X-Force training equipment to give you the most effective workout possible.
At 3-1-5 Health Club, we take immense pride in our team of certified trainers who are fitness experts and dedicated partners in your health and wellness journey. Our trainers are more than just professionals; they are passionate about helping you transform your life and reach your fitness goals.
Variety of Fitness Classes
Whether you're into high-intensity workouts, yoga, or group fitness classes, we offer many classes to suit all fitness levels and interests. You can find more information on our vast range of classes here or head straight into our class timetable.
We understand that everyone's fitness journey is unique. We offer flexible gym membership options to fit your needs and budget. Discover the best gym memberships in Lancaster at 3-1-5 Health Club.
Gym Community and Support
Join a community of like-minded individuals who share your passion for fitness. Our members are diverse, but we all have one thing in common: a commitment to improving our health and well-being.
Choose your pathway. The widest range of health and wellbeing facilities under one roof, aligned to your budget.
Simply full access to club facilities, this membership is for those who are confident in the gym and happy motivating themselves to achieve goals…
Full access to all facilities including extra support to achieve your goals. Includes access to Sweat Studio, small group strength sessions and coach support…
Full access Club membership for over 60's or those currently in full-time education (over 16 years old). ID will be required on your first visit to the club…
Full access Club membership for our Corporate Partners. Employee ID required on first visit to the club…
/ How Do I Get My Fitness Journey at 3-1-5 Started?
Ready to take the first step towards a healthier, happier you? Visit 3-1-5 Health Club in Lancaster. Explore our facilities, meet our friendly staff, and see why we are the preferred choice for gym-goers in Lancaster.
Please don't wait any longer to start your fitness journey with us! Join 3-1-5 Health Club today and embark on a path to a healthier, more active lifestyle. We can't wait to be part of your fitness success story.